Crew Member Arrested in Brazil For Alleged Rape of Co-worker
A 25-year-old Brazilian crew member has been arrested for allegedly raping a colleague aboard the cruise ship MSC Seashore. The police arrested the suspect when the vessel docked at the Port of Maceió in Brazil on March 14th. The Women's Defense Police Station has confirmed that the victim reported the crime and registered the complaint.
The victim informed the police that she was drugged by her co-worker, which makes the crime rape of a vulnerable person, said police chief Ana Luiza Nogueira. The incident occurred a few days ago and came to the attention of the General Police Department of Alagoas. Police waited for the ship to dock to send a police team to the location.
The victim filed a request for an urgent protective measure, which will be considered by the court. She is receiving assistance from the psychosocial team. The accused and the victim are from São Paulo and have been working aboard the MSC Cruises ship.
Metropoles shared the following photo showing several police vehicles next to the MSC Seashore.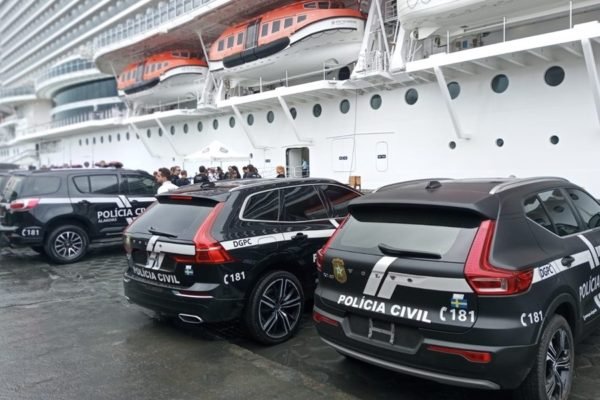 Unfortunately, this is not the first time a crew member has been accused of sexually assaulting a co-worker. Last year, two similar incidents occurred involving crew members.
In October 2022, Italian Police arrested a 26-year-old crew member at the port of Cagliari, Italy, on charges of sexual assault involving a co-worker. The victim was a 27-year-old female crew member.
In September 2022, a similar assault was reported aboard the Norwegian Breakaway. The police and FBI agents responded to the scene at the port of Boston, and the investigation revealed that the suspect and victim were crew members.