Crew member airlifted to hospital following heart attack on cruise ship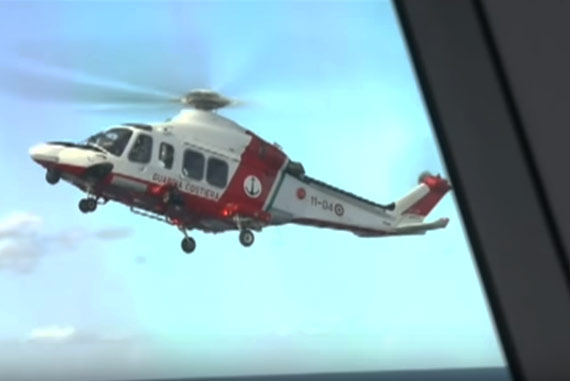 Last night a 46-year-old Indonesian crew member was airlifted by the Italian Coast Guard from the cruise ship Sovereign operated by Pullmantur. The crew member suffering from heart attack was first transferred to the ships medical facility. After assessing the condition the ships doctor notified the master of the vessel who contacted the Coast Guard. The crew member was airlifted by the Coast Guard 70 miles from the coast of Civitavecchia. After receiving the call, Coast Guard personnel immediately activated the procedures for assistance in emergency situations at sea. Thanks to the intervention of an Air Force helicopter, the man was hoisted on the aircraft via winch and transferred to the general hospital Capitoline in Rome In less than an hour, 
Pullmantur Sovereign departed on August 20, from Barcelona on a seven nights Mediterranean cruise visiting Civitavecchia, Italy on August 23. The rest of the voyage includes stops in (Florence/Pisa), Italy (24 Aug); Villefranche (Nice), France (25 Aug); Toulon, France (26 Aug); Barcelona, Spain (27 Aug).