Celebrity Solstice Passengers involved in Two Fatal Accidents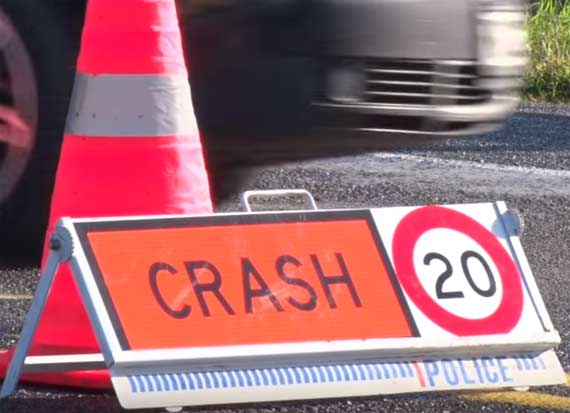 Two tragedies have struck a group of Celebrity Solstice cruise passengers in a time period of 50 minutes in Tauranga, New Zealand. The first tragedy happened at around 11.25am local time, when a tour bus carrying group of Solstice passengers was returning from an organized trip to Hobbiton, when crashed in a car. The accident happened on a sweeping, deep bend on State Highway 29, east of Te Poi. Unfortunately the car driver died in the crash, however the occupants of the bus were unharmed. The police and emergency services teams' quickly responded to the scene, and the cruise passengers were transferred back to the ship with another bus send by Bethlehem Coachlines. Celebrity Cruises representative said some of the passengers involved in the crash sustained minor injuries and were shaken, but all returned safely to the ship.
The second tragedy happened at around 12.15pm, when a 71 year-old American woman was hit by a truck while she was on a cycling tour. The accident happened at the intersection of Mirrielees Road and Te Awanui Drive. Unfortunately the woman died at the scene. Celebrity Solstice Care Team is working hard to support the woman's family onboard and to help police as they investigate this tragedy.
Celebrity Solstice is currently on a 13 Night New Zealand Voyage. The ship departed on November 14, from Sydney, Australia with stops in Fjordland National Park, Dunedin, Akaroa, Tauranga, Auckland, and Bay of Islands.