Video: NCL Epic Crashes Into Dock in San Juan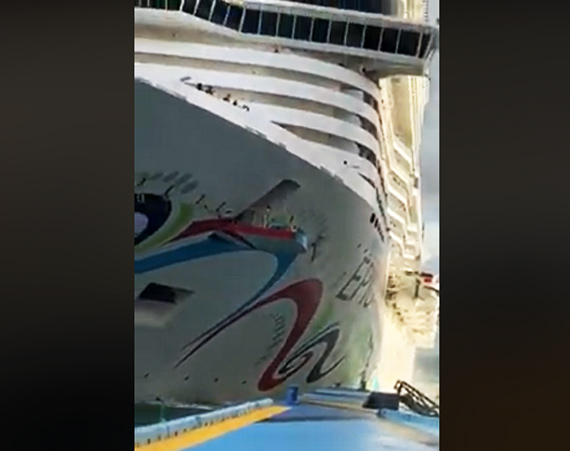 The NCL cruise ship Norwegian Epic, crushed into dock in San Juan, Puerto Rico causing structural damage to the pier. After experiencing power loss yesterday, Epic had to cancel ports in Tortola and St. Thomas and arrived today in San Juan with the help of tug boats for repairs. According to Cruceros Puerto Rico Norwegian Epic crashed into pier 3 due to strong winds in the bay of San Juan. There are no reported injuries onboard but the damage to the port facilities will be a costly one. 
Here are two videos of the accident posted on Twitter.
[Accidente] en la tarde de hoy el #NorwegianEpic llegó a la #Isla x desperfectos mecánicos y al entrar impactó muelle de metal donde están las vitas en el #Muelle3 del #ViejoSanJuan - no se ha reportado nadie herido. @crucerostogo @TurismoAlDiaPR (video se acortó x espacio en tw) pic.twitter.com/lq0Wqve0yf

— Daphne Barbeito Cambiella (@DaphneBarbeito) February 12, 2019
Norwegian Epic crashes into San Juan doc @CruiseNorwegian #EpicFail @CNN @FoxNews pic.twitter.com/YNbwOjAsrQ

— TweetsWithTito (@dunard2) February 12, 2019