P&O Cruises extends suspension of sailings Until May 15 due to Covid-19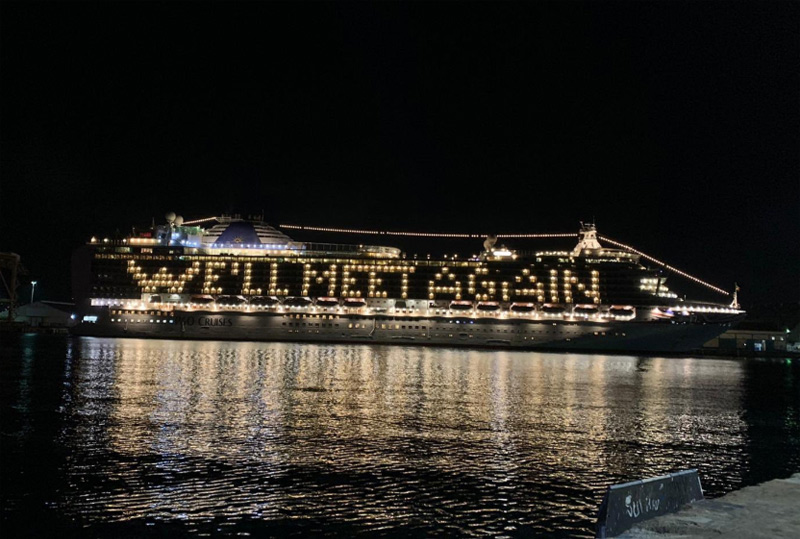 The Leading British cruise line P&O Cruises is extending its pause in operations up to and including 15 May, 2020 as a result of the continued impact of COVID-19. P&O Cruises announced previously to resume operations on April 11, however, the company decided to canceled operations for an additional month.
The company has sent the following letter, signed by P&O Cruises President Paul Ludlow, to the crew informing them about the latest updates:
"Dear Colleague
Since we last contacted you two weeks ago to announce our voluntary pause in operations, it's clear that the pace of global developments around COVID-19 has increased significantly.
At Carnival UK our highest responsibilities and our top priorities are to operate safely, to protect the environment, and to be in compliance everywhere we operate in the world.
We are well aware of the need to do our part in the containment of COVID-19 globally - this includes protecting the health and safety of you and our Guests which is our #1 priority.
As a result of all of this, we need to extend our pause in operations up to and including 15 May 2020 which will mean further changes to rotations and itineraries.
We'll also be following this letter up over the next few days with more information about what this means for you directly in regards to your contract and pay."
Regrettably, P&O Cruises is extending its pause in operations up to and including 15 May, 2020 as a result of the continued impact of COVID-19.

Here's P&O Cruises President Paul Ludlow with an update on the extension: pic.twitter.com/dOzjsziXu8

— P&O Cruises (@pandocruises) March 30, 2020
P&O Cruises President Paul Ludlow said "Regrettably, we are now extending this pause until May 15. Given the current guidelines, it is prudent and practical to extend the pause until normal operations can be resumed. As we work through the evolving restriction on ports around the world, future itineraries may be subject to change and so we are looking at how we phase our ships back into service."