Future Royal Caribbean star to perform in front of 30,000 people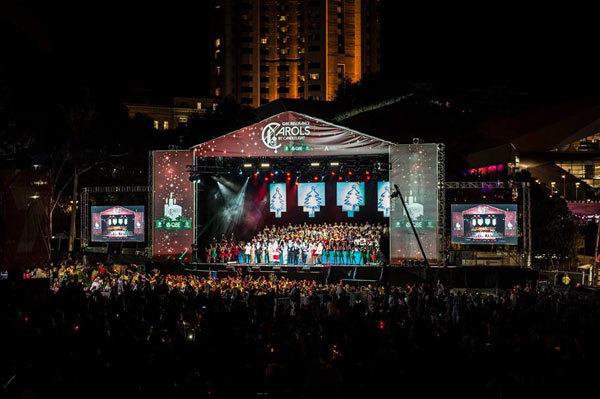 Scarlett Anthony from Adelaide, Australia is this year's winner of the OTR Search for a Christmas Star competition. The 19-year-old super talented singer will shine before an audience of around 30,000 people at South Australia's largest Christmas Concert, the QBE Insurance Carols by Candlelight at Elder Park. Scarlet will sing the song Amazing Grace in an arrangement with a modern twist, "but respecting the original words and tune".
Shortly after the concert, the young performer with powerful voice will continue her music career as a lead vocalist for Royal Caribbean International. In a comment on the social media, Scarlet expressed her excitement about this new chapter in her professional career.
"Is this real life! So insanely grateful to be given the incredible opportunity of a contract with Royal Caribbean International Cruises as a lead vocalist for 7 months! I'll be jetting off to Miami in a few weeks to start the "Empress of the Seas" rehearsals for a month, before the ship sets sail for Caribbean/Cuba/Bahamas in February.
Here is Scarlett Anthony Amazing Grace performance published by The Christmas Network.
Photo credit; QBE Insurance Carols by Candlelight