Six arrested at the port of Santos attempting to board Costa Diadema with 30 Kg cocaine
Brazilian law enforcement agencies have arrested six drug smugglers and confiscated about 30 kilos of cocaine at the port of Santos. The drug traffickers, five Brazilians and one Argentinian national, were arrested at the terminal, attempting to board the cruise ship Costa Diadema as it was preparing for a Transatlantic cruise to Europe. During luggage inspection drugs were said to have been found in the false bottoms of five suitcases, while one man was arrested with 1,74 kilos of cocaine wrapped around his waist.
The drug bust was part of a joint operation carried out by the Federal Police together with the Customs, the Military Police and the Port Guard. The arrested were taken to the Provisional Detention Center in Sao Vicente, and will remain there at the disposal of a judge, reports G1 Globo.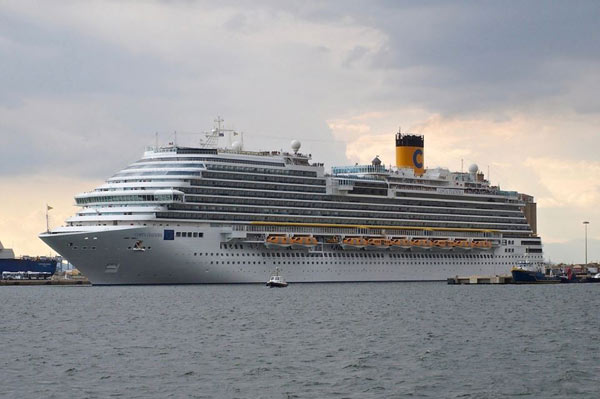 Costa Diadema completed her short Brazil cruise season and departed the port of Santos on April 18. The ship is en route to Europe currently sailing an 18-Night Transatlantic voyage with stops in Tenerife, Cadiz, Barcelona, and Savona.
This is the second drug bust as smugglers attempt to use cruise ships departing on transatlantic voyages from Brazil for trafficking cocaine to Europe. Earlier this month ten people sailing on the MSC Seaside were arrested in Valencia, Spain when they attempted to disembark the ship with 54 kilos of cocaine. A couple of days later police in Marseille arrested two passengers aboard the MSC Seaside with 12 kilos of cocaine hidden in luggage.