Royal Caribbean Celebrates its 50th Birthday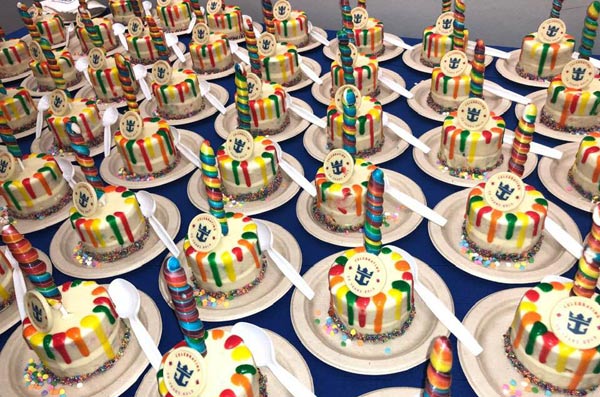 Royal Caribbean is celebrating 50 years of cruising and there is a special cake for everyone. Celebrating this great anniversary the company revealed today the amazing birthday Cake creation of the culinary team which will be served to the guests on all Royal Caribbean vessels from March to December 2019!
Michael Bayley, President & CEO of Royal Caribbean International hosted an incredible All Hands meeting at Miami Headquarters focusing on 50 years in honor of Royal Caribbean's 50th Birthday.
Royal Caribbean embarked on a visionary journey with its first cruise ship Song of Norway, and one year later the Nordic Prince joined the fleet. The company was founded in 1968 by three Norwegian shipping companies: Anders Wilhelmsen & Company, I.M. Skaugen & Company, and Gotaas Larsen. Today Royal Caribbean International has a fleet of 26 state-of-the-art cruise ship including the world's largest Oasis class ships.
Happy Birthday Royal Caribbean and many more to come!