Costa Mediterranea Heading to Singapore After Completing Crew Repatriation in Manila Bay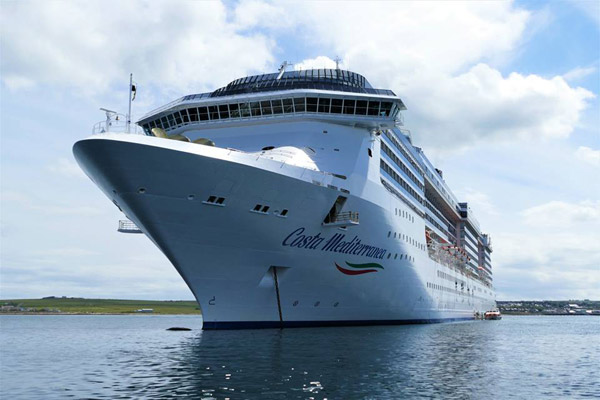 With the disembarkation of the last group of Italian crew and supervisors which was finalized yesterday, the cruise ship Costa Mediterranea has finally completed repatriation of all crew members on board. After disembarking the Indonesian crew in Jakarta, Costa Mediterranea arrived in Manila Bay on June 22, to repatriate around 700 Filipino crew. 
Disembarkation of the Filipino crew off the coast of Manila started on June 26, and two groups on the 27 and 28  of June, and the operational crew on June 29. The final group to leave the ship yesterday July 2, was the Italian Crew and Managers.
After completing the disembarkation process, Costa Mediterranea set sail today to Singapore with 120 skeleton crew required to keep the vessel running. There are 7 crew members from each department such as Bar, Restaurant, Galley, Housekeeping, and the rest of the crew from deck and engine.
Its been a long voyage for the crew of Costa Mediterranea which started a month ago from the Italian port of Brindisi, to repatriate Indonesian and Filipino crew members home. Costa Mediterranea took the crew through the Suez Canal and Muscat, before arriving off the coast of Jakarta on June 15, to disembark about 400 Indonesian crew members before sailing towards Manila Bay.
The crew said Costa Cruises took good care of all of them during this voyage. 
"We are all ok here because we have some recreational activities like gym here and we can jog on open deck but still we need to do social distancing. We can drink coffee and eat crepes at the bar., We can play table football and table tennis. We have free WhatsApp and Facebook here so all is working just fine." said, one crew member during the repatriation voyage.
The following video was recorded by the crew to show their appreciation and gratitude.
"We made this video to create positive moments inside the ship while we are traveling to reach our home." said the crew member who shared this video with us.