Anti-tourism demonstrations in Spain - Royal Caribbean advises crew to stay out of harm's way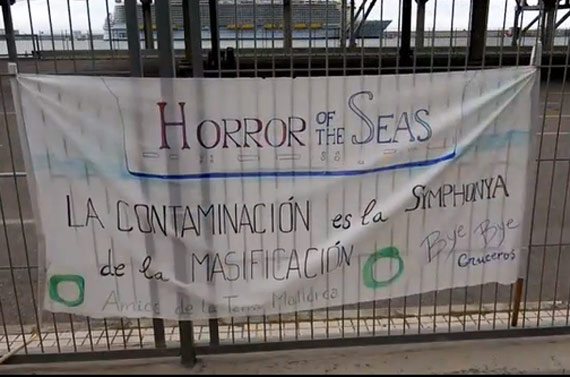 Anti-Tourism activists in Spain have vowed to increase the protests in the region popular cruise destinations this summer because as they say over-tourism. Following recent developments, Royal Caribbean has issued an advisory letter warning its shipboard personnel to stay out of harm's way. Here is the letter distributed by Royal Caribbean.
Dear At Sea employees,
If your ship is calling port in Spain, please be aware that the country has seen a wave of protest actions against the tourism industry. Popular destination including Barcelona, Mallorca, Valencia, and San Sebastian have been marred by anti-truism demonstrations that disrupt activities at establishments catering to tourists.
Your safety is our priority. While we do not see the need to advise against sightseeing in Spain, we request that you be alert all the time and stay out of harm's way.
Your Employee Experience Team