Interesting Hobbies: Crew member makes motorcycle models out of Champagne covers
Meet Ronnie Richard Pineer, TUI Cruises crew member from Nicaragua working as a bar waiter on the cruise ship Mein Schiff 2. In his free time on board, Ronnie makes amazing motorcycle models from recycled champagne covers, corks and wire. What other people see it as a waste Ronnie uses it to make a piece of art and gives these crafts as present to the guests. "It makes all quests happy when I give the handcrafted Harley Davidson to them." he says.
Incorporating a hobby into your life keeps you occupied, brings creativity, happiness and ultimately reduces stress, which is very important when working on cruise ships. I know, many crew members will say I don't have time for crafts hobby and rather use my free time to sleep. But having a hobby will flow over to your daily work performance and ability to maintain a healthy relationship with your fellow shipmates.
Here are some of Ronnie's handcrafted motorcycles.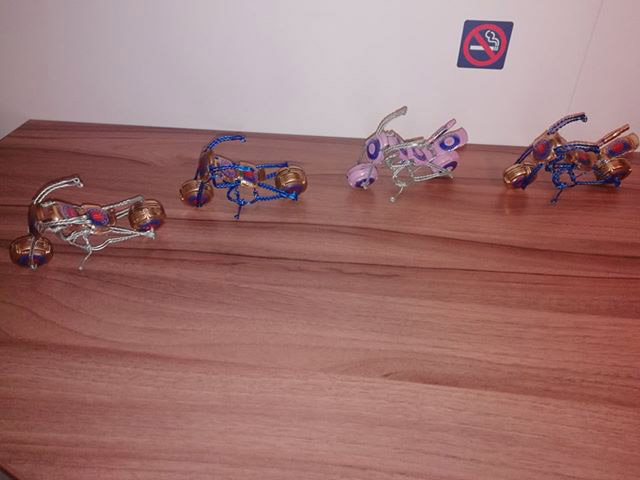 Are you a crew member? Do you have crafting hobby you want to share? Please send us your story here.