Harlem Globetrotters try ship trick shots on RMS Queen Mary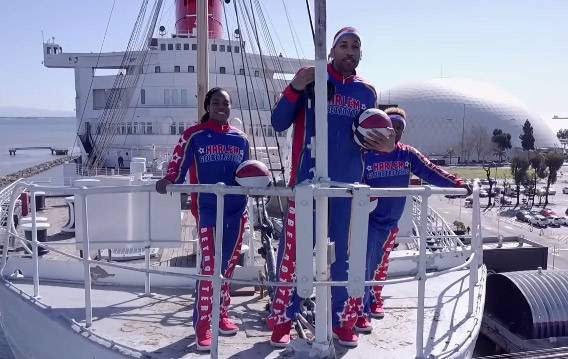 The famous Harlem Globetrotters recently selected Cunard's retired British ocean liner RMS Queen Mary as a playground for their latest trick shots. The famous ocean liner and once the largest ship the world had ever seen now sits in Long Beach, California, where Globetrotters made some amazing shots from the ship's deck to the basketball hoop placed on the pier.
Take a look at world famous 'Harlem Globetrotters' video on Queen Mary.